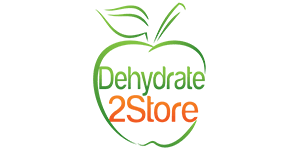 Dried vegetable seasoning powder
Submitted By: A. Mason
Ingredients
16

gram

Dehydrated tomatoes

6

gram

Dehydrated celery

3

gram

Dehydrated mushrooms

2

gram

Dehydrated sliced sweet peppers

2

gram

Dehydrated chopped onion

2

gram

Dehydrated carrots

1

gram

Rosemary

1

gram

Garlic powder

1

gram

Oregano

1

gram

Dehydrated spinach

1

gram

Dehydrated bok choy

1

gram

Dehydrated summer squash

1

gram

Dehydrated beets

1

gram

Dehydrated kale

1

gram

Black peppercorns
Instructions
Put all ingredients into a blender or coffee grinder and grind into a fine powder.

Transfer to a small glass jar, like a baby food jar, and keep in your spice cupboard.
Usage Ideas:
Add a teaspoon of this powder plus 1/4 tsp salt to 1/2 cups sour cream for an MSG-free veggie or chip dip.

Add 2 tsp to a quart of chicken broth for quick and flavorful soup (also add shredded carrots and spaghetti noodles, if you want).

I add a pinch to a scrambled egg in the morning.

I add a tbsp to flour when you bread chicken for frying.