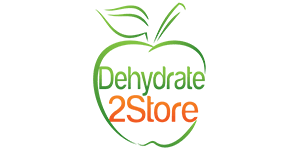 Fruit Bread
Ingredients
1

cup

Dehydrated chopped dates

7

cups

Unsifted flour

1/2

cup

Margarine

1/2

cup

Wheat germ

1/2

tsp

Ground cloves

1

tbsp

Anise seed

1

tsp

Cinnamon

1

tsp

Salt

1/4

cup

Brown sugar

1

cup

Apple juice

2

tbsp

Active dry yeast

4

cups

Assorted dehydrated fruits

1/2

cup

Chopped walnuts

1/2

cup

Chopped almonds
Instructions
Cut fruits into ¼ inch pieces.

Heat apple juice to just under the boiling point then add cut fruits and set aside to re-hydrate.

In a bowl or bread mixer, soften yeast in ½ cup of warm water (110 degrees) for 5 minutes.

Add 1 ½ cups warm water, honey, brown sugar, salt, Anise, cloves, cinnamon, wheat germ, and melted margarine.

Gradually add 3 ½ cups of flour and mix at medium speed for 5 minutes.

Add 1 ½ cups of flour. Add flour until consistency is correct for kneading by machine.

Knead for 5 minutes.

Remove from mixer, place in greased bowl, turn to grease top, cover and let rise until doubled (1 ½ hours).

Add dates and nuts to the fruit mixture.

Place half of the dough on a lightly-floured board. Flatten to a ½ inch thick circle.

Place half of the fruit mixture on top and gradually work it throughout the dough, adding only enough flour to prevent it from sticking.

Flatten the remaining dough and repeat.

Place in two well greased 5 x 9 inch loaf pans, cover lightly, and let rise in a warm place until doubled (1 hour).

Brush loaves with melted butter, then bake in a 350 degree oven until the bread pulls away from the sides of the pan (about 1 hour). If it browns too fast, cover lightly with foil.

Remove from pans, and allow to cool on racks.