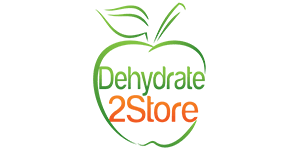 Granola Bars
Submitted By: Steve Pace
Ingredients
2/3

cup

Brown sugar

1/2

cup

Honey

1/4

cup

Crushed sunflower seeds

1/2

cup

Crushed cashews

1/2

cup

Crushed walnuts

1/2

cup

Crushed peanuts

2 2/3

cup

Oatmeal

4

tbsp

Butter

2

tsp

Vanilla extract

1/2

tsp

Sea salt

2

cups

Dried fruit
Instructions
Preheat oven to 400 degrees.

Thoroughly blend nuts and oats, then place in a baking pan with sides.

Toast in oven for 10 minutes, stirring every 3-4 minutes.

Combine honey, brown sugar, butter, vanilla extract, and salt in sauce pan and simmer stirring constantly.

In a large bowl, thoroughly mix all ingredients including dried fruit.

Dump your granola mixture onto a cookie sheet, plastic cutting board, or piece of wax paper.

Evenly compress and spread the mixture so your bars won't fall apart when you cut them.

Let them dry on counter for about 3 hours.

I cut mine into bars and put them in the dehydrator at 115 degrees.

Bag or wrap in plastic.