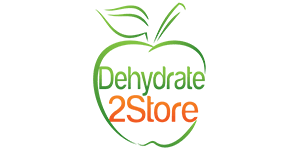 Pasta Primavera
Ingredients
1/2

cup

Dehydrated chopped onion

1/2

cup

Dehydrated broccoli

1/4

cup

Dehydrated sliced carrots

1

cup

Dehydrated sliced sweet peppers

2

tbsp

Olive oil

1

cup

Dehydrated sliced mushrooms

2

tsp

Dehydrated basil

1

tsp

Red pepper flakes

1/4

cup

Whole wheat flour

1/2

cup

Powdered milk

2

tsp

Dehydrated parsley

1

tsp

Salt

8

oz

Linguine

1

cup

Parmesan cheese
Instructions
Rehydrate onions in 1 cup warm water for 15 minutes and the drain.

Rehydrate broccoli, carrots and peppers in another bowl with 3 cups boiling water. Set aside for 20 minutes until hydrated then drain remaining water.

In a large pot over high heat, sauté onions and garlic in oil for 1 minute.

Add broccoli, carrots peppers, mushrooms, basil and red pepper flakes.

Turn heat down to medium.

Add flour, then salt and pepper to taste.

In a bowl, mix dry milk, dried sour cream and 1 cup warm water with a whisk until smooth.

Add this bowl to the pot to thicken.

Correct consistency by adding water to make a creamy sauce.

In another pot, bring salted water to a boil. Add linguine and cook al dente then drain.

Pour vegetable mixture over linguine and sprinkle with the parmesan cheese and parsley.